India Gardening
Its my blog on experiences in developing a home garden in South India - an expression of the joys of gardening
Sunday, March 30, 2014
Nature at its best - A beautiful scene from a Garden in India
Posted by

TECHNOLOGY GURU
at 10:27 AM
6 comments:


With this kind of yield, the new variety of Arka Rakshak (Arka stands for the river Arkavathi on whose banks the IIHR is located) has created waves in the sector.
Posted by

TECHNOLOGY GURU
at 10:24 AM
No comments:


BIOCARVE is running an offer on their website - a flat 10% off on all products. Apply Code OVDLF to avail 10% Discount on all Flower Seeds and Vegetable Seeds on www.biocarve.com.
The only catch is that there is a fixed standard shipping fee of Rs. 75. But it is offset by reasonably low priced seeds for vegetables. The other positive is the categorization of vegetables into those that are ideal for summer(like Bitter Gourd, Bottle Gourd, Capsicum, Cucumber, Okra, Long Melon etc.) versus those that can be grown in winter(Beans, Brinjal, Peas, carrot, Cabbage, Broccoli, etc.). The site also sells Gardening Tools and Manure.
The site features their seed processing facility equipment. Overall, an impressive website with a variety of reasonably priced vegetable and flower seeds.
Posted by

TECHNOLOGY GURU
at 10:15 AM
No comments:


Saturday, August 10, 2013
Among all the posts so far on this blog, i just realized that there is one post which most people are keen to visit, and that's none other than http://indiagardening.blogspot.in/2010/06/buying-seeds-online-in-india-finally.html- "
Buying Seeds Online in India - Finally a website"
I realized that if one googles "Buying Seeds Online", this blog gets listed right at the top and the post above is shown. Thanks readers for this. However, i feel that the post was done long back and since then, there are quite a few options to buy seeds online. I will soon review some websites that sell seeds online.
Posted by

TECHNOLOGY GURU
at 2:17 AM
4 comments:


Ginger forms a part of everyday cooking in India. Called as adhrak in Hindi and Injee in Tamil, ginger is usually crushed and added to any dish to spice it up. Ginger tea is famous too. Its medicinal properties are well know and ginger helps clear common cold as well as digestion problems.
Ginger plants
How to Grow Ginger
Growing ginger is very easy. When you hop to the vegetable store, look for ginger which has small sprouts coming out of it.
Soak the ginger with sprouts in warm water overnight.
Loosen up soil and plant the ginger with the sprouts facing upwards.
And all you have to do now is water it and wait for it to grow. Soon, in less than a week, you will find the plant with few thin sharp leaves , and lo.. the ginger plant has started growing.
After 45 days, you can harvest and take the ginger. Be sure to now plant back a small part so that you can get more ginger soon!
For those who have grown Turmeric, you will find a lot of similarity to Ginger - the way the roots are, the growing pattern and all.
Posted by

TECHNOLOGY GURU
at 2:12 AM
4 comments:


The following set of three garden tools is now on Discount Sale. Click here
http://www.snapdeal.com/product/the-decoration-store-garden-tool/236282?pos=60;156
for details and online purchase.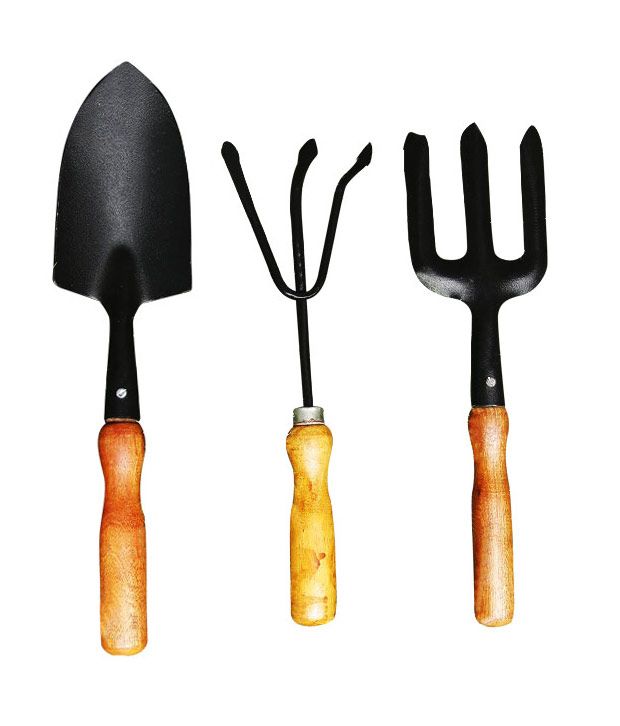 Posted by

TECHNOLOGY GURU
at 2:01 AM
4 comments:


Friday, August 9, 2013
Here's a beautiful add-on to the garden. Its a climbing squirrel. Such Garden Decor are sure to spice up the garden. Kids will love these if they see these.
These are available at
http://www.fabfurnish.com/My-Garden-Climbing-Squirrel-33178.html
Posted by

TECHNOLOGY GURU
at 10:07 PM
1 comment: